Custom Canopies
Bugaboo Frog & Cameleon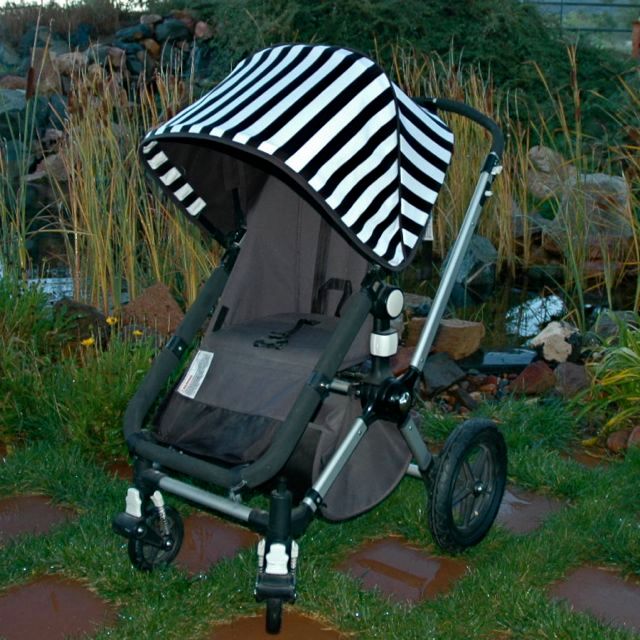 B.B. Sprouts is proud to introduce our custom made canopy for the Bugaboo Cameleon or Frog Stroller. Our covers are made with the finest quality fabrics available.

Our focus is on quality construction and "eye catching" design. We use DESIGNER PRINT fabrics and a heavy lining for a special boutique custom look. Seams are double stitched and made to last. All B.B. Sprouts covers are hand crafted in the USA.

Visit our FABRIC SELECTION and CANOPY LINING SELECTION pages to help you design your custom canopy.
Bugaboo Canopy Cover - Price: $74.95
This item is currently OUT OF STOCK.
Please check back soon.
Rush Production - Price: $25.00

Regular production time of B.B. Sprouts canopy covers requires 3-5 weeks. If you need your new canopy cover finished in a quicker time-frame, apply a 10-day rush production to your entire order.